NJ Ocean County Real Estate Resources & Information
Ocean County Homes for Sale
Van Dyk Realtors maintain the area's largest market share of properties sold. The Van Dyk Group is a full service company and offers a number of services from relocation information and mortgage programs to insurance and financial services that will enable your buying or selling decision to be an enjoyable one.

Ocean County NJ Real Estate

- Listings

Search 1000's of homes and research the property details in Ocean County, NJ. I want you to have all of the accurate information to help you make the best decisions possible.

I know that the search can be difficult and I strive to make it easier for you. Since my web site has thousands of listings for you to browse through, there's no need to go anywhere else. Listings feature photos, amenities, maps, detailed descriptions,Demographics and much more to help you make the best decisions and choice of the perfect home for you and your family.
Ocean County NJ Real Estate

Agent John Franc

Welcome and thank you for visiting my web site, your online resource for a wide range of your Ocean County NJ Real Estate needs.

John Franc, Agent for the Van Dyk Group Southern Ocean County Real Estate. Founded in 1946. Van Dyk Realtors maintain the area's largest market share of properties sold and is a full service company

Here you can:
Search for Single family homes, lagoon homes, Ocean & Bay front homes, Adult communities, land and more Ocean County homes for sale
Request a Comparative Marketing Analysis on your current home.
Check local schools.
Look into the community and the area's activities and attractions.
I have been a full time Real Estate Agent for 16 years, specializing in single family homes, lakefront properties, land, and condos, villas and townhomes.
Experienced professional helping clients find Ocean County NJ real estate that fits their specific needs. I am known for strong reputation of professionalism, integrity and moral character.

Providing a high level of personal attention, customer service and will listen to all your expectations and concerns, always conducting myself in an ethical manner and extremely knowledgeable in the New Jersey area real estate market.

I am confident that I can find and help you through the process of buying your dream home.
When you put your trust in me as your real estate expert, expect a professional partner who values communication and provides honest answers to your questions and concerns. I promise to represent your interests with dedication and commitment.
Ocean County NJ Real Estate


Resource Center For Buying Or Selling Your Home

I don't want to just find you a home to live in. I enjoy finding homes that meets your hearts desires without wasting any of your time. I designed this website as a extensive and thorough New Jersey real estate resource to help keep you focused on finding the exact home that you want without compromising on any of your important details. To help guide and advise you through the home buying process or the Home selling process to ensure that you don't make mistakes that can lead to errors in the contracts or other paperwork or vital timely issues that can result in you losing out on purchasing your dream home.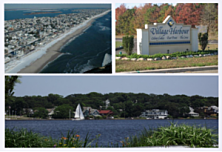 Here you can research properties for sale, check out neighborhoods information, get to know me better and how I do my best to help in your dream home search. I provide you the tools you need to confidently complete your real estate tasks and transaction. Those tools include easy to use property search tools and local area info.
If you need my expert real estate assistance in the New Jersey area. Email me at
John Franc or call the Office: 609-597-1988 Ext:329 / Cell:570-460-6065. No pressure, just high level quality service and guidance!
Fact is purchasing a home and property is a very personal undertaking and a expensive investment. It needs to complement your lifestyle, be located in exactly the right area that provides a safe place to live, great schools, reasonable commuting to place of employment, and so many other important personal factors. Most importantly it has to be a home you and your family just falls in love with. If you're buying a house that you're just comfortable with and not in love with. Then your just buying a house, not a Home. Clients I work with, my goal is to help them find that perfect dream home, not just a house.
Here you can find all the information to be able to make quality home buying decisions.
Browse Ocean County -
Homes for Sale

by Cities
Adult Community

Real Estate

Expert

I resides in a adult community
I am a Accredited Buyer's Representative and a Licensed Professional Real Estate Agent who specializes in helping buyers in this community.
I can help you find your dream home.
Want to learn more about a property, neighborhood or take a tour of a property your interested in?
Have a question about anything?
Do you need help?
Fastest way to an answer is to call me.
I promise I will only discuss the purpose of your call. No sales pressure! I just want the opportunity to help you!
I only ask that you consider me when you decide to choose a real estate agent.
Agent Title
Realtor ®ABR Accredited Buyer's Representative
Brokerage
Van Dyk Group
NJ Lic. #
1537453
PA Lic. #
RS271000
Experience
16 Years
OFFICE
(609)-597-1988 Ext: 3329
Cell
(570) 460-6065
Address
275 Route 72 & Jennings Rd
Manahawkin, NJ. 08050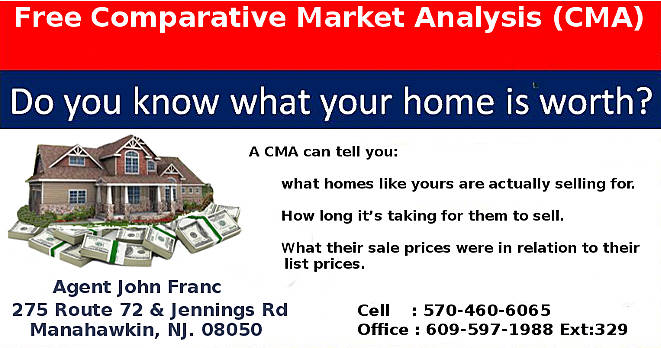 https://www.johnfranc.com Copyright 2012 - 2018 All rights reserved.